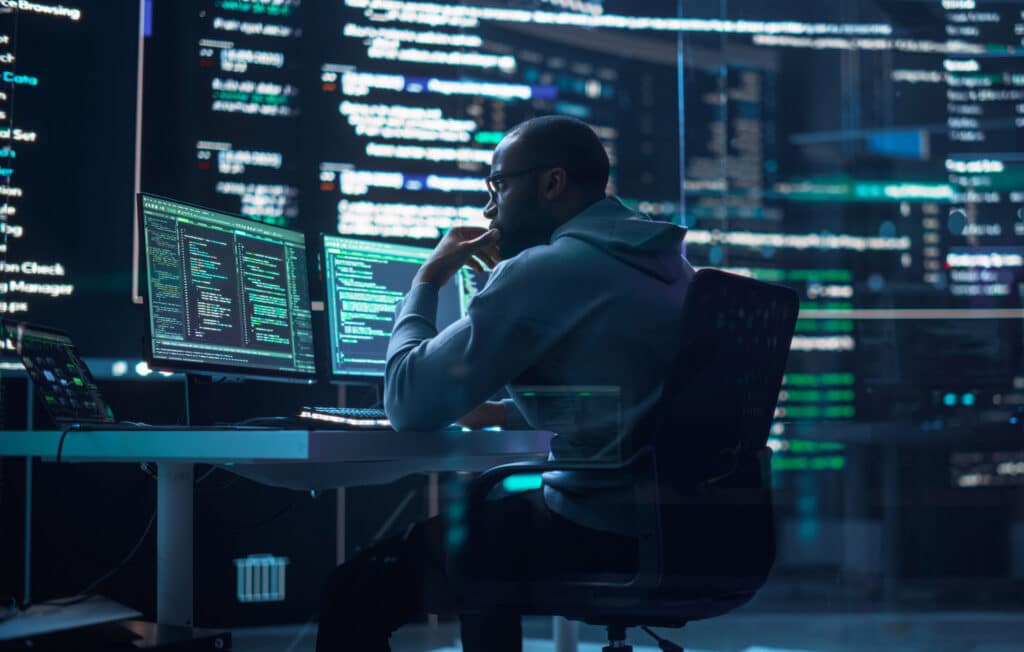 As experts in the field of crypto recovery, Crypto Investigators offer a crypto recovery pricing structure that takes into account the multifaceted nature of crypto investigations and legal processes required for recovery. Our fees are determined by several factors, including the complexity of the case, the amount of cryptocurrency lost, and the jurisdictions involved. It's important to understand that regardless of the case specifics or the chosen fee model, the base fee for our crypto recovery services always starts at $20,000.
We take pride in our ability to adapt to the unique needs of our clients and we are committed to providing flexibility in our crypto recovery pricing models. Our goal is to collaborate with you to determine a fee structure that best suits your specific situation and budget.
Crypto Recovery Pricing Models
Hourly rate
One popular crypto recovery pricing option we offer is an hourly rate, capped at a pre-agreed total fee. Under this model, we charge for our investigative and legal services on an hourly basis at regular intervals, with the total fee independent of the outcome of the recovery process. This approach ensures complete transparency, as we provide regular updates throughout the process and present our timesheets for your review.
This model typically results in lower total fees compared to the contingency model, however, it does carry a greater financial risk for you as the client will need to cover the accruing hourly fees independent of the success of the recovery. To give an idea of cost, our minimum fee for successful recoveries under this model has been around $20,000, with average fees increasing to approximately $75,000, particularly when the case spans multiple jurisdictions. In rare instances crypto recovery fees could reach several hundreds of thousands of dollars when multiple immature jurisdictions are involved and the tracing is very complex.
Contingency Fee
A second crypto recovery pricing option involves a contingency fee model, where we charge a fee as a percentage of the recovered funds. The percentage can range anywhere between 5% to 40%, depending on factors such as the complexity of the recovery process, jurisdictions involved, and the amount of lost cryptocurrency. Regardless of the percentage, the minimum fee remains at $20,000 and is only charged upon successful recovery. This model tends to alleviate financial risk for the client as payment is only due upon successful recovery, but the total costs can be higher than in the hourly rate model.
Hybrid
For those clients seeking additional flexibility, we have successfully worked with modified versions of these crypto recovery pricing models. For instance, we can negotiate reduced hourly fees supplemented by a success-based bonus. This crypto recovery pricing model offers a balanced approach that shares the financial risk between us and the client.
Staff Augmentation
Another crypto recovery pricing model we offer, which is becoming increasingly popular, involves providing our crypto tracers or blockchain forensic analysts to work directly with your legal team and under the guidance of your legal team in a staff augmentation model. This model provides you with the expertise and resources needed to conduct an in-depth investigation and is especially useful in complex multi-jurisdictional cases. The fees for this model vary based on the length of the engagement and the expertise required, but like our other models, the minimum required engagement commitment is $20,000. In this model the client takes on the full risk of recovery success.
Initial Assessment
Given the high potential costs involved in a crypto recovery case, we place a significant emphasis on thorough case assessment. We offer free, no-commitment assessment and we ensure that you are fully aware and understand all aspects of the recovery process including the likelihood of successful recovery, the effort and time that will be required, the structure of our fees, the services that are included, and the outcomes that would incur charges. For more information on our process see: How Legitimate Crypto Recovery Services Operate.
Exclusions
As the final step in our crypto recovery process (See How Legitimate Crypto Recovery Services Operate) we typically extend our expertise to safeguard your recovered assets and prevent potential future losses. In this step help you understand the best practices and pitfalls to avoid; help you select and secure crypto wallets, safe storage of private keys, and/or crypto custody services; etc. This follow-up service is delivered by our parent company, Cryptosec, which boasts an exemplary track record in crypto and blockchain cybersecurity. However, it's essential to understand that this follow-up service, integral to maintaining your crypto security, is not included in our initial pricing quote for recovery and is charged separately.